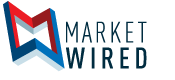 FileTrail Clients See Increased ROI with Latest Product Upgrades
Newest FileTrail features improve usability and provide greater insight to firm leaders
/EINPresswire.com/ -- SAN JOSE, CA--(Marketwired - Oct 12, 2017) - FileTrail, a leader in next-generation records management software, announces new product enhancements included in its latest release, FileTrail version 4.2.4. In addition to a new holds management feature and improved matter profile search tools, FileTrail now offers trend reports to provide insight into a firm's records management system that was previously unavailable, significantly improving its ROI.
FileTrail's improved holds management feature now offers a workflow to accommodate hold requests. Records and information governance staff can now maintain better control over holds by giving attorneys the ability to request records be held, rather than allowing them to place holds on records directly.
This release also introduces the matter profile search, allowing staff to search the matter profile, returning results that match the specified criteria. Search capabilities include the ability to search on billing attorneys, responsible attorneys, timekeepers, open date, close date and much more. As with FileTrail's regular search, forms and results grids can be configured and shared by anyone granted the privilege to do so. In addition, search results can be downloaded.
Among the latest enhancements gaining positive reviews with FileTrail clients is the system's new trend reports. Firm CIOs and other leaders can now generate graphical reports to gain a visual representation of their records management system that illustrates which goals are being met and where there is room for improvement. The ability to see monthly, quarterly or annual activity trends as well as projections related to future storage needs and costs allows firm leaders to make better, faster decisions and provides justification on investments related to RMS and IG.
In August FileTrail introduced other new features to make it easier for firms to transition away from their old RMS systems such as LegalKEY and recently announced a new solution for federated retention management across multiple document repositories.
Further demonstrating the company's commitment to ongoing product development, FileTrail is finalizing a new add-on product to improve the process managing outbound lateral moves. Scheduled for release early next year, the tool will automate key portions of what has historically been a manual and cumbersome process around the transfer of data related to client and attorney moves in and out of law firms. Attendees at ILTACON 2017 who saw a preview of the newest product shared overwhelmingly positive feedback, with those from large firms (who handle a significant number of lateral moves each year) especially excited about the product's upcoming release.
Attendees of this month's ARMA Live! 2017 as well as ILTA's INSIGHT 2017 Annual Conference being held in November will also have an opportunity to preview FileTrail's forthcoming lateral moves management tool.
About FileTrail
Since 2000, FileTrail has been developing, implementing and supporting enterprise-class information management solutions. Deployed all over the world, the company offers a highly configurable suite of records management and governance tools to help organizations manage the complete information life cycle. FileTrail is the number one cloud-based records management system for law firms, but also offers an on-premises solution. FileTrail incorporates APIs to work with the leading document management systems and the Intapp suite of products. For more information about FileTrail's records management and information governance software, visit www.filetrail.com.
Media Contact
Vicki LaBrosse
Edge Legal Marketing for FileTrail
651-552-7753
Email Contact

Powered by